Cosmetic Packaging Boxes
Every product in this modern period comes in complete packaging there are less products which has no packaging most of them are packed perfectly in boxes the boxes became the essential part of our lives it is not only use for particular products you can use this box for several purposes. Cosmetic products are mostly used by women's in their daily life or at any event it makes them beautiful and give them a unique look that's why these products needs great care for this purpose packaging boxes are used. Cosmetic packaging boxes refers to the packaging of personal care products like creams, shampoos, hair colors, lipsticks, cleansers, eye liner and many other products.
Cosmetic packaging boxes are very fashionable way to move with your beauty products and makes them perfect for daily use these cosmetic products have soft substance so boxes always protect them from any damage and keep them in their natural conditions. These boxes are perfectly designed with verity of colorful and fascinating material that not only looks attractive but keep them fresh and ready to use. These boxes comes in various sizes, shapes and designs it depends on the product for which it is going to be used.
You can make your cosmetic packaging box by using the different methods of printing which gives an attractive look to your box also you can put images of your product on the box it helps to the customer also give information about product like company name and product name on the box.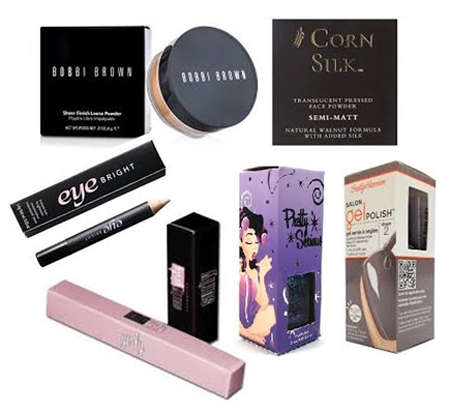 Importance of Packaging Boxes:

Protection:
A good quality packaging box can save your product from damages at the time of transporting them from one point to another

Packaging gives information:
Packaging must be designed in such a way that it can communicate itself about product so it must have all information about cosmetic product because a knowledgeable customer is your loyal customer.
Packaging provides professional look:
Most of the customer buy those products which look skillful professional look of cosmetic packaging boxes can realize the consumers that you spend your valuable time for making this masterpiece.
Packaging is branding:
Through packaging you everyone knows about your brand it shows the true mage of your product.
So packaging protects your product from harmful effects environmental effects and present your product in an attractive manner so that everyone wants to purchase it. Good quality of cosmetic packaging boxes is always a first choice it improves the marketing of product. So make sure that packaging boxes for your cosmetic is always your first choice.View Web